Students: Mihaela Carpov & Poledt Cedillo Peralta
Superfluous Studio:
Front-Yard Urbanism: Los Angeles Plaza 2.0
Second Year Undergraduate Design Studio
ioud - Institute of Urban Design
University of Innsbruck
2021/22
Studio Description

This semester Superfluous Studio: Front-Yard Urbanism investigates the lost pedestrian potential of the historic district of El Pueblo de Los Angeles, which houses the Union Station as well as the original Los Angeles Plaza. Focusing on the non functioning public plazas that currently interlock, the students will be asked to design a new proposal for a mixed use public civic center to the district through the extension of the Union
Station front-yard, the oldest standing main train station of the city of Los Angeles.





The infrastructural focus of the design process will be to produce multilevel access tunnels that allow the highway entrances and subterrain highways to function as they previously did with the integration of new interwoven public spaces, public and semi private architectural programs within the historical district of El Pueblo. The main aim of the design project is revitalizing the pedestrian access from the Union Station to the rest of the historic district through a plaza.
Students: Mihaela Carpov & Poledt Cedillo Peralta
Students: Klaus Lunger & Simon Neumeier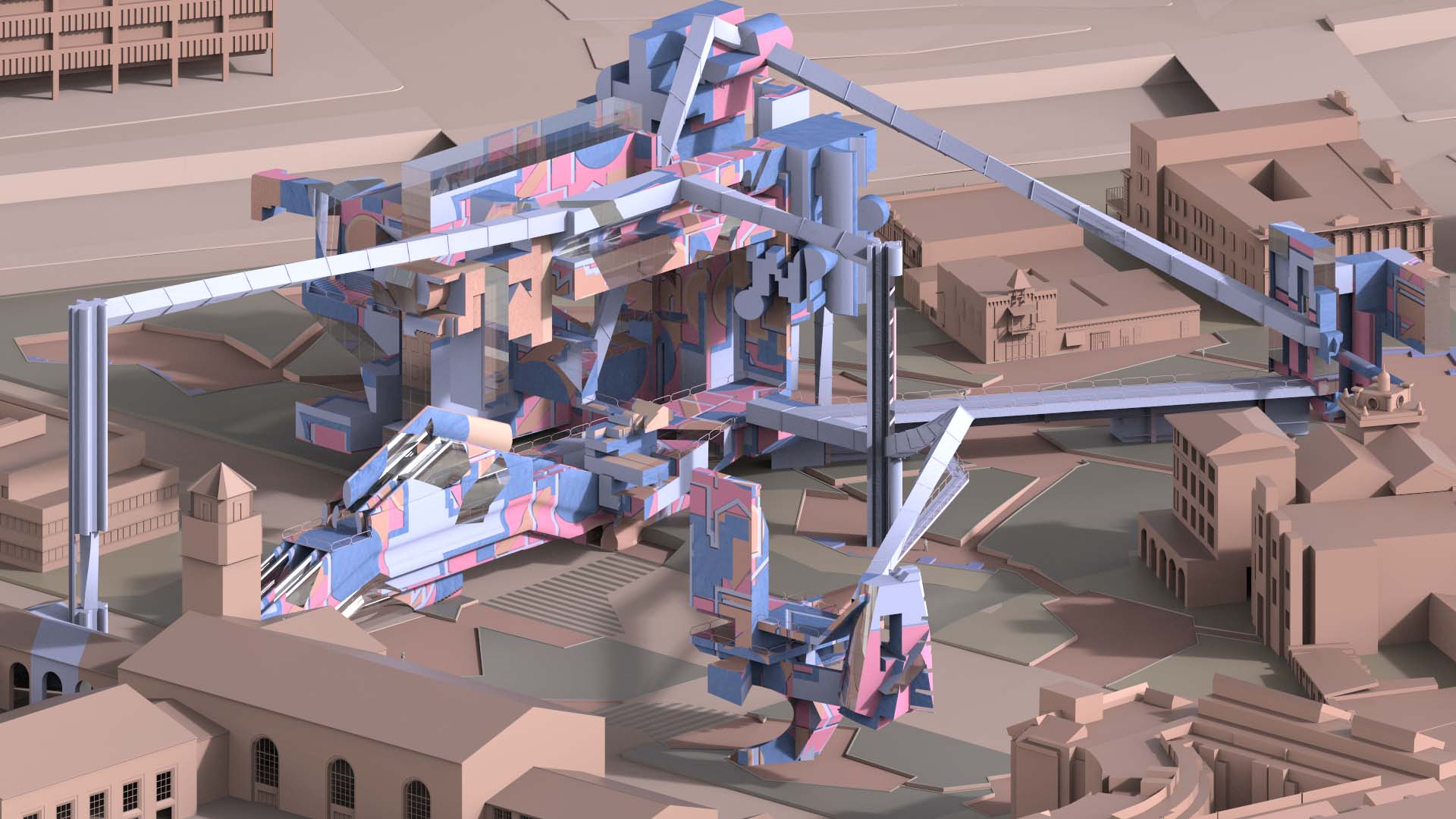 Students: Moira Bonay & Selina Jansens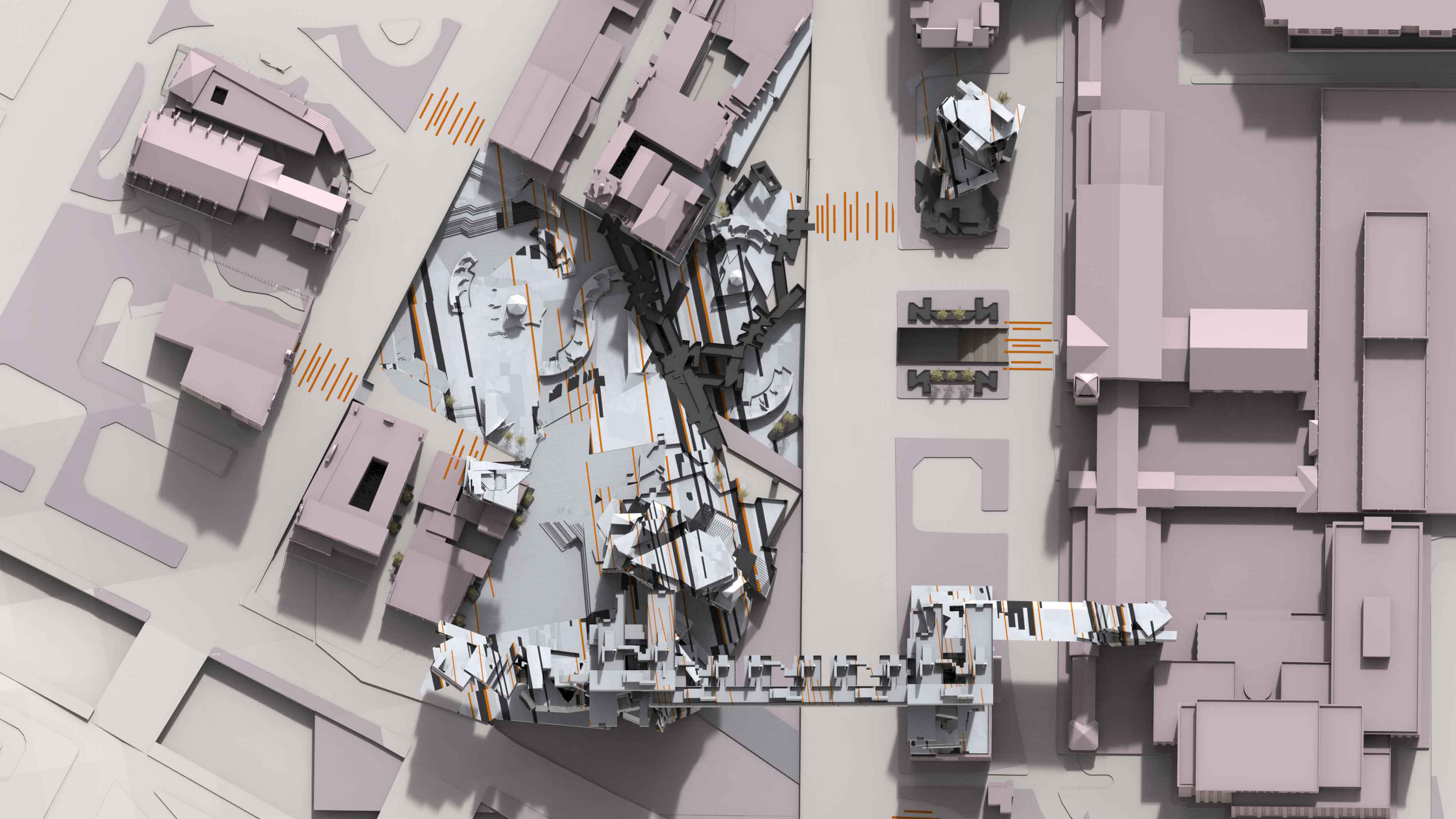 Students: Agnes Timea Pap & Stefan Pejchikj
Students: Ron Kalbacher & Tobias Mildner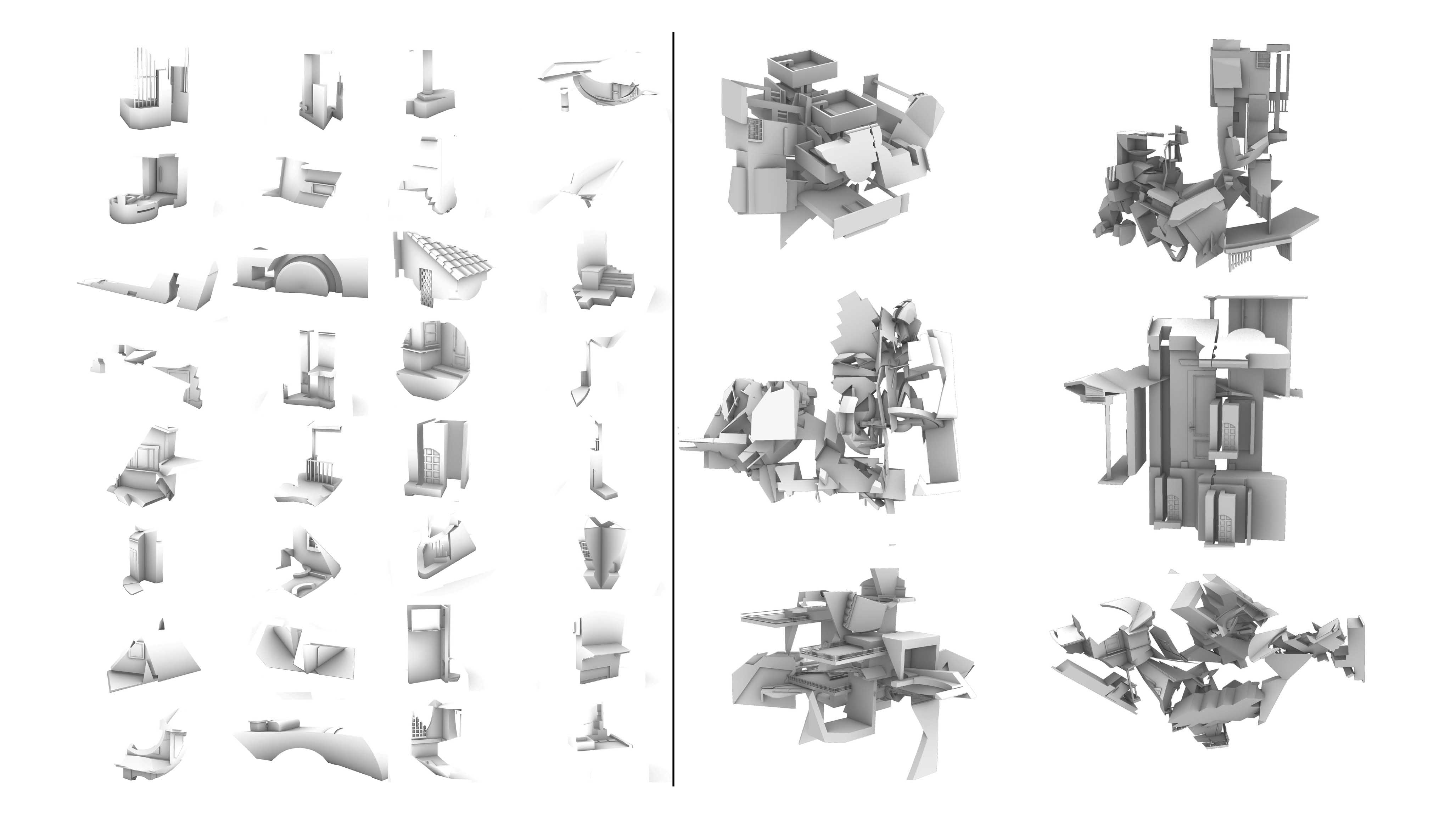 Students: Sara Niederwieser & Johanna Prugg
Students: Julia Ackermann & Vital Leuch